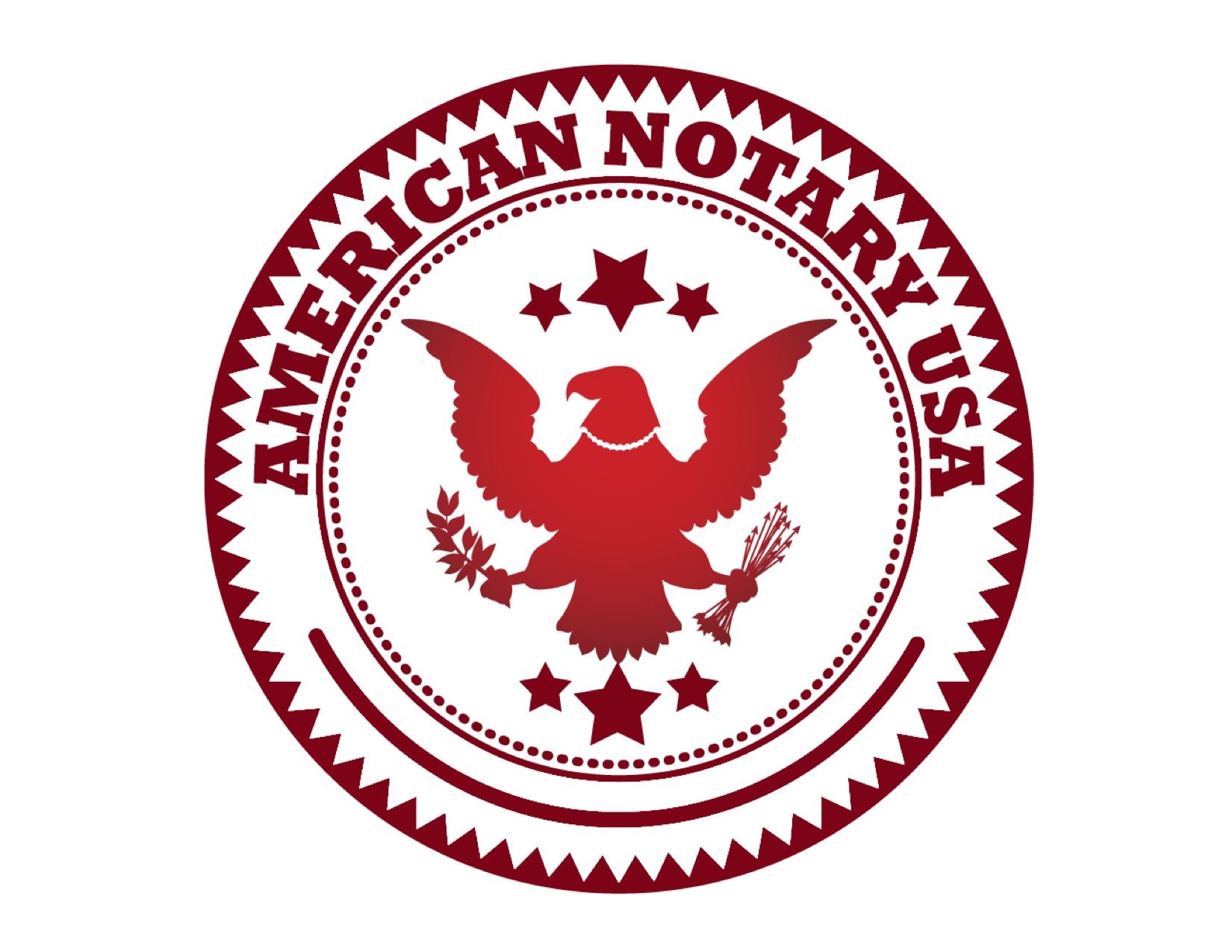 Partner Bio
Since our inception in 2017, American Notary USA came onto the scene with a concept of becoming a competitor and surpassing the Notary Hub Giants by being committed to its clients, members, and affiliates in offering top-of-the-line notary services, dedicated and seasoned notary professionals and prompt and reliable services that are second to none.
Our mission is embodying our commitment to honesty, loyalty, professionalism, reliability, and trustworthiness. American Notary USA's mission is to build an elite culture of Notary Publics offering a variety of services across the United States of America with committed members ready to serve mobility or electronically at the customer's discretion.
A trendsetter out of the gate, ANUSA gained its momentum by featuring a personal segment, "Notary Spotlight"! This allowed new and existing members an opportunity to be recognized, highlighted, and showcased for two specific reasons: (1) to let its members see that they are appreciated and valued (2) to allow clients seeking notary assistance and services to locate our notaries in and around communities, affording easy access and convenience to meet their needs.
In an ever-changing society where our personal and professional security is continuously at risk, it is of the utmost importance to provide a platform that is not only assessable but also user-friendly in making sure our customers feel safe and secure in providing sensitive data via electronic communication. ANUSA takes security and comfort above all other matters when it comes to conducting business, whether in person or electronically. Cybersecurity plays a significant role in our train of thought when it comes to protecting our clients from the snares of cyber-attacks. 
American Notary is a proud partner with IdenTrust, Inc., a fierce leader in digital certification. IdenTrust is an industry leader in providing digital certification. IdenTrust provides digital credentials that can be used to combine a notary's digital seal and with a digital signature, to create digitally notarized electronic documents.
Choosing Your Certificate
A notary public is required to have and use an identity-based digital certificate to digitally sign and seal each notarized document.  Once a digital signature is applied, the electronic document is encrypted so that it cannot be modified; thereby protecting against digital tampering and creating a non-repudiable legally binding document, in which relying parties can trust. For your convenience, IGC Basic and Medium Assurance certificates can be purchased with or without a storage device (HID USB token) according to your preference. Simply select "BUY NOW " and the IdenTrust Certificate Selection Wizard will assist you in choosing a certificate that is accepted by American Notary USA to meet your business needs. Your digital certificate can also be used to secure your email communications through digital signing and encryption.
Applications for Basic Assurance certificates use an automated process that usually takes 24-48 hours. Certificates with Medium Assurance require stronger authentication, including in-person or remote identity proofing of the applicant. This process usually takes an estimated 2-5 days for remote identity proofing and an estimated 7-10 business days for in-person identity proofing. Your IGC Basic Assurance certificate is accepted for public use. If you will use your IGC certificate to interact with government agencies, we suggest that you purchase a Medium Assurance certificate.
Other Resources
Special Instructions
To learn more about American Notary USA, please visit https://AmericanNotaryUSA.com
Are you a notary interested in becoming a remote electronic notary on the American Notary USA platform?
Have a Question? Give us a call! 804-935-8517 Monday - Friday - 9:30 am - 4:00 pm EST
Important Information
In the case where hardware is issued, ONLY THE SUBSCRIBER OF THE CERTIFICATE SHOULD HAVE EXCLUSIVE USE OF THEIR TOKEN – In all cases, THE DIGITAL CERTIFICATE IS YOUR FORM OF IDENTIFICATION, SIMILAR TO YOUR PASSPORT OR DRIVER'S LICENSE. Under the IGC Certificate Policy, it is our responsibility as an Authorized Certification Authority to revoke the certificate in a case of hardware loss or disclosure or compromise of the private key or any certificate related password to anyone other than the subscriber.