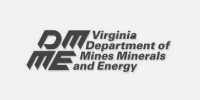 Partner Bio
The Virginia Enterprise Applications Program and the Virginia Department of Mines, Minerals, and Energy (DMME) have established an implementation of a digital certificate program which is used by both DMME and the Virginia Department of Transportation (VDOT).
IdenTrust supports the Department of Mines, Minerals, and Energy to by issuing IdenTrust Global Common (IGC) certificates to allow professionals to digitally sign maps and related official documents required by DMME and VDOT.  These digitally signed documents comply with the Virginia Uniform Electronic Transactions Act, requirements of the Virginia Board for Architects, Professional Engineers, Land Surveyors, Certified Interior Designers & Landscape Architects statute, and sections of Code of Virginia Title 13.1 requiring electronic seals.
The acceptance of digital seals and signatures assists DMME in the processing of fully electronic permits and licenses.
Choosing Your Certificate
IGC Certificates
Offered in IGC Agencies | Basic Assurance | Individual Identity and IGC Agencies | Medium Assurance | Business Identity. 

 
Require that the applicant provide proof of identity and in the case of the business identity certificate, proof of organization affiliation.
For your convenience, IGC

Agencies

| Basic Assurance | Individual Identity and IGC

Agencies

| Medium Assurance | Business Identity certificates can be purchased with or without a storage device (Smart card or USB token) according to your preference.
Simply select BUY NOW and the IdenTrust Certificate Selection Wizard will assist you in choosing a certificate that is accepted by Virginia Mines, Minerals and Energy and will also meet your business needs.
Other Resources
Learn more about IGC Certificates:
For additional details concerning the submission of digitally signed visit the DMME web site www.dmme.virginia.gov
Special Instructions
If purchasing a large volume of certificates for your company, please contact [email protected] as further discounts may apply.
Important Information
Please note: ONLY THE SUBSCRIBER OF THE CERTIFICATE SHOULD HAVE EXCLUSIVE USE - THE DIGITAL CERTIFICATE IS YOUR FORM OF IDENTIFICATION, SIMILAR TO YOUR PASSPORT OR DRIVERS LICENSE. Under the Certificate Policies governing the issuance and use of certificates offered by IdenTrust, it is our responsibility as an Authorized Certification Authority to revoke the certificate in a case of loss or disclosure of the private key (Password) to anyone other than the subscriber.
Affiliated URL