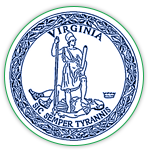 Partner Bio
To support the Code of Virginia, the Secretary of the Commonwealth has launched an initiative to enable enotarizations in the Commonwealth of Virginia. In order for an existing Notary to become an eNotary, the notary must acquire a digital certificate to use for digital signing and to register with the State of Virginia's Secretary's office.  IdenTrust Services, LLC provides commissioned Virginia Notary Publics with digital certificates that meet the standards for the signature.
Be sure to pay particular attention to the format in which you should supply your full name so that it matches your notary commission.
It is your responsibility to ensure that your digital certificate (digital signature) application is completed using the exact name listed on your notary commission.
Choosing Your Certificate
IGC Certificates
Certificates available are IGC Notaries | Basic Assurance | Individual Identity | Software Storage and IGC Notaries | Medium Assurance | Business Identity | Software Storage.
Require that the applicant provide proof of identity and in the case of the affiliated certificate, proof of organization affiliation.
Simply select BUY NOW and the IdenTrust Certificate Selection Wizard will assist you in choosing a certificate that is accepted by the State of Virginia eNotary program.
Important Information
Please note: ONLY THE SUBSCRIBER OF THE CERTIFICATE SHOULD HAVE EXCLUSIVE USE - THE DIGITAL CERTIFICATE IS YOUR FORM OF IDENTIFICATION, SIMILAR TO YOUR PASSPORT OR DRIVERS LICENSE. Under the Certificate Policies governing the issuance and use of certificates offered by IdenTrust, it is our responsibility as an Authorized Certification Authority to revoke the certificate in a case of loss or disclosure of the private key (Password) to anyone other than the subscriber.