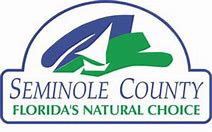 Partner Bio
Effective July 1, 2015, all files prepared for upload to the Seminole County ePlan Review System by any licensed design professionals must contain a digital signature certificate that has been issued by a valid 3rd party certification authority (CA) and contain an image representing the design professional's seal as described in the Florida Administrative Code and/or Florida statutes for each discipline, their license number and their name.
IdenTrust is authorized to issue digital certificates that are approved for use with the ePlan Review System and can assist you in selecting the type of certificate required by the ePlan Review System.
Choosing Your Certificate
IGC Certificates
Available to both unaffiliated (issued to a specific person) and affiliated (issued to a person who is affiliated with a specific organization). 
Require that the applicant provide proof of identity and in the case of the affiliated certificate, proof of organization affiliation.
Offered in Basic Assurance for unaffiliated individuals and Medium Assurance for affiliated individuals. 
For your convenience, IGC Basic and Medium Assurance certificates can be purchased with or without a storage device (Smart card or USB token) according to your preference.
Simply select BUY NOW and the IdenTrust Certificate Selection Wizard will assist you in choosing a certificate that is accepted by Seminole County and will also meet your business needs.
Special Instructions
If purchasing a large volume of certificates for your company, please contact Sales@identrust.com as further discounts may apply.
Important Information
Please note: ONLY THE SUBSCRIBER OF THE CERTIFICATE SHOULD HAVE EXCLUSIVE USE - THE DIGITAL CERTIFICATE IS YOUR FORM OF IDENTIFICATION, SIMILAR TO YOUR PASSPORT OR DRIVERS LICENSE. Under the Certificate Policies governing the issuance and use of certificates offered by IdenTrust, it is our responsibility as an Authorized Certification Authority to revoke the certificate in a case of loss or disclosure of the private key (Password) to anyone other than the subscriber.
Affiliated URL