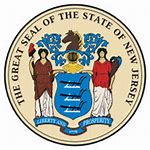 Partner Bio
In an effort to implement a system to streamline and modernize the State's plan review process, the New Jersey Department of Community Affairs' Division of Codes and Standards launched ePlans, a web-based electronic plan and document workflow solution that automates the plan submission, review and approval process through the use of digital files. NJ DCA plan review allows all stages of the review process to be transmitted electronically via the internet, thus eliminating paper-based building and code review processes and reducing the amount of time between plan submission and final approval.
IdenTrust has provided certificate that are authorized for use with the ePlan system and for digital signing and sealing. 
Choosing Your Certificate
IGC Certificates
Offered in IGC Agencies | Basic Assurance | Individual Identity and IGC Agencies | Medium Assurance | Business Identity. 
Require that the applicant provide proof of identity and in the case of the business identity certificate, proof of organization affiliation.
For your convenience, IGC Agencies | Basic Assurance | Individual Identity and IGC Agencies | Medium Assurance | Business Identity certificates can be purchased with or without a storage device (Smart card or USB token) according to your preference.
Simply select BUY NOW and the IdenTrust Certificate Selection Wizard will assist you in choosing a certificate that is accepted by the NJ DCA Plan Review system and will also meet your business needs.
Other Resources
Special Instructions
If purchasing a large volume of certificates for your company, please contact [email protected] as further discounts may apply.
Important Information
Please note: ONLY THE SUBSCRIBER OF THE CERTIFICATE SHOULD HAVE EXCLUSIVE USE - THE DIGITAL CERTIFICATE IS YOUR FORM OF IDENTIFICATION, SIMILAR TO YOUR PASSPORT OR DRIVERS LICENSE. Under the Certificate Policies governing the issuance and use of certificates offered by IdenTrust, it is our responsibility as an Authorized Certification Authority to revoke the certificate in a case of loss or disclosure of the private key (Password) to anyone other than the subscriber.
Affiliated URL