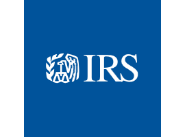 Partner Bio
The Internal Revenue Service utilizes IdenTrust certificates to authenticate their External Trading Partners for data exchange through MeF (Modernized e-File). The External Trading Partners using MeF can be either transmitters from private industry or State Agencies. The certificates are associated with a partner's system which is approved to submit information to IRS or to retrieve information from the IRS.
IdenTrust issued certificates are one of the methods of authentication approved by the IRS for use with the Modernized e-File Application to Application System.
IdenTrust, who had been providing certificates for several years to use with IRS systems, provides the easiest and most reliable way to obtain certificates. Based on IRS instructions, IdenTrust offers IdenTrust Global Common (IGC) certificates for this application.
Customers have provided written and verbal feedback on their high level of satisfaction based on our superb customer service.
Choosing Your Certificate
The IRS MeF e-File application accepts IdenTrust Global Common (IGC) certificates. 
IGC Certificates
IGC Agencies | Medium Assurance | Business Identity certificates can be used with this program.

Require that the applicant provide proof of identity and proof of organization affiliation.

For your convenience, IGC certificates can be purchased with or without a storage device (Smart card or USB token) according to your preference.

Foreign Nationals residing in countries on our approved Supported Countries List may apply for IGC | Medium Assurance | Business Identity certificates.
Device Certificates
We also offer IGC | 

Medium Assurance | Organization Identity | Device

certificates if non-TLS/SSL protection is required.
Simply select BUY NOW and the IdenTrust Certificate Selection Wizard will assist you in choosing a certificate that is accepted by the IRS MeF e-File system and will also meet your business needs.
Other Resources
Special Instructions
If purchasing a large volume of certificates for your company, please contact [email protected] as further discounts may apply.
Important Information
Please note: ONLY THE SUBSCRIBER OF THE CERTIFICATE SHOULD HAVE EXCLUSIVE USE - THE DIGITAL CERTIFICATE IS YOUR FORM OF IDENTIFICATION, SIMILAR TO YOUR PASSPORT OR DRIVERS LICENSE. Under the Certificate Policies governing the issuance and use of certificates offered by IdenTrust, it is our responsibility as an Authorized Certification Authority to revoke the certificate in a case of loss or disclosure of the private key (Password) to anyone other than the subscriber.