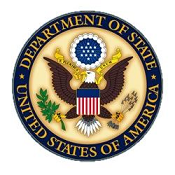 Partner Bio
The Defense Export Control and Compliance System (DECCS) for the Department of State requires Empowered Officials and approved applicant signatories to have a digital certificate for electronic submission of license requests. IdenTrust provides a variety of certificates and through use of our Certificate Selection Wizard, we provide the easiest and most reliable way to choose the certificate best suited to your needs.
IdenTrust has been providing digital certificate solutions for the Directorate of Defense Trade Controls (DDTC) customers for years and will continue to support customers in the transition from DTRADE to DECCS.
VERY IMPORTANT: Please use your DECCS Account email address in your IdenTrust certificate application as these email addresses must match to avoid DECCS rejection.
Choosing Your Certificate
IdenTrust has worked with our government partners to identify the types of ECA certificates that are allowable under each agency program.
When you are ready to purchase your certificate, simply select BUY NOW and the IdenTrust Certificate Selection Wizard will assist you in choosing the certificate that you need to transact business with one or more government agencies.
Special Instructions
If purchasing a large volume of certificates for your company, please contact Sales@identrust.com as further discounts may apply.
Important Information
Please note: ONLY THE SUBSCRIBER OF THE CERTIFICATE SHOULD HAVE EXCLUSIVE USE - THE DIGITAL CERTIFICATE IS YOUR FORM OF IDENTIFICATION, SIMILAR TO YOUR PASSPORT OR DRIVERS LICENSE. Under the Certificate Policies governing the issuance and use of certificates offered by IdenTrust, it is our responsibility as an Authorized Certification Authority to revoke the certificate in a case of loss or disclosure of the private key (Password) to anyone other than the subscriber.
Affiliated URL