Ensuring the integrity and confidentiality of data and communications exchanged with devices in the field
The Internet has changed the world.  Now imagine the impact of the Internet of Things (IoT), when billions of devices are interconnected over the Internet.  A lack of device security will have an immediate impact of unknown magnitude.
According to Gartner, by 2020 the IoT installed base will reach 26 billion units.  When these billions of devices are integrated into our everyday lives or when they are connected to the Internet, they become vulnerable and susceptible to cyberattacks.  Innovative security solutions are needed to protect these devices against cybercriminals.  Using Public Key Infrastructure (PKI) proven technology, IdenTrust Internet of Trusted Things (IoTT) solutions can provide strong device identity authentication, data and communication encryption and digital signing.
Pioneering Trusted Digital Identities to Secure IoT Devices
IdenTrust is a pioneer in the use of trusted digital identities to secure IoT devices.  Benefits include:
---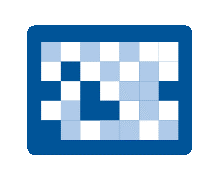 Data Protection
Certificates are used to sign transactions and encrypt data to prevent interception and modification of information.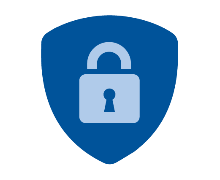 Strong Authentication
Certificates are used to control access to devices and prohibit the origination of fraudulent data or communications.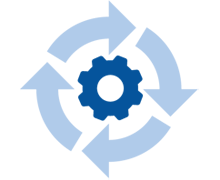 Versatile Deployment
Device certificates can be installed in your manufacturing facility before shipment or can be installed by a human sponsor in equipment on-site or in the field.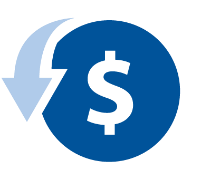 Cost-Effective
Certificates can be purchased individually via the IdenTrust website or for high volume issuance, certificates can be priced in an "all you need" model.
---
Use Cases for IoTT Device Certificates
The connected world increasingly requires identity and authentication of devices. Depending on  the system, digital certificates for devices can be used to:
Ensure integrity of communication and data streams between devices

Protect the confidentiality of those data streams and the data stored in devices

Authenticate devices and servers in the field by providing trusted device mutual authentication

Facilitate device access control to allow for secure software updates to devices

Ensure device software integrity through code signing

Support static or dynamic credential provisioning

Authenticate to cloud video management services, providing signed content such as a video stream

Provide remote services around key management or rotation, software and application deployment and management of device date and information 
Establishing the Internet of "Trusted" Things (IoTT)
With IdenTrust Device Certificates, users can rest assured that their Internet of Things (IoT) ecosystem is trusted and secured.  IdenTrust offers two (2) deployment options:
IdenTrust offers a turn-key solution where individuals associated with your company and who manage devices go directly to the IdenTrust website to apply for device certificates. IdenTrust does the rest!

Alternatively, IdenTrust can also customize a solution where you determine how little or how much of the certificate lifecycle you would like to manage. This is possible because our solutions are offered in an IdenTrust-hosted, Software as a Service (SaaS) model, including tools to manage the entire lifecycle of a certificate. 
Offering Software as a Service (SaaS) Integration
The IdenTrust-hosted, Software as a Service (SaaS) model is typically used by high volume issuers.  This robust, scalable solution allows your organization to provision certificates used for IoT devices.  The solution includes:
Registration pages

Retrieval pages

Access to the Certificate Management Center (CMC) that allows certificate holders and device sponsors to manage their certificates, including renewal, replacement and revocation

Access to LRA Central, a SaaS based tool, used by your authorized employees to approve certificates and manage certificate lifecycle events
To learn more about IdenTrust device management for the Internet of Trusted Things, please contact us at [email protected] 
Ensure integrity of communication and data streams between devices
Protect the confidentiality of those data streams and the data stored in devices
Authenticate devices and servers in the field by providing trusted device mutual authentication
Facilitate device access control to allow for secure software updates to devices
Ensure device software integrity through code signing
Support static or dynamic credential provisioning
Authenticate to cloud video management services, providing signed content such as a video stream
Provide remote services around key management or rotation, software and application deployment and management of device date and information