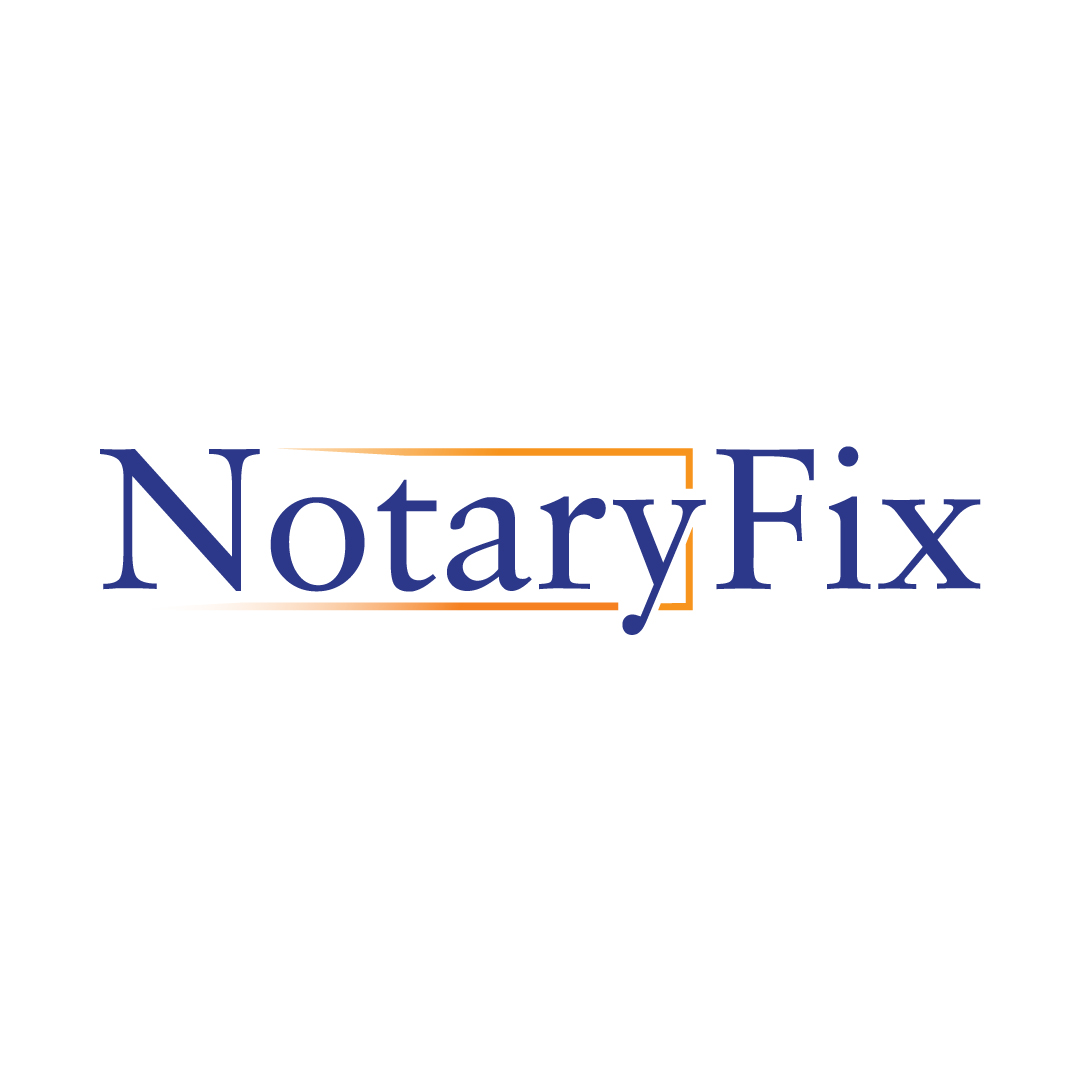 Partner Bio
The Future of Notarization is Here!
In the last few years, the laws relating to Remote Online Notarizations "RON" have been undergoing significant changes in the United States.
In light of these changes, a need arose for a platform attorneys could use to efficiently and securely complete notarizations of documents in their legal practices.
Our Story
We surveyed the legal field to define the processes and challenges related to the notarization of documents. Our research illustrated that speeding up and innovating legal procedures was especially vital in legal practices, which currently has a critical face-to-face component, and as such, is extremely susceptible to massive delays in case management and client-form completion. Thus, NotaryFix was born, as a cutting-edge response to the most pressing needs of today's legal professionals.
NotaryFix has integrated with IdenTrust to provide you with the correct digital certificates to perform the tasks related to you profession. NotaryFix is a virtual platform that allows documents to be notarized in minutes, improving operational efficiency. It is developed for attorneys [and online public notaries] to record audio-visual sessions in which documents are reviewed and electronically notarized.
By using NotaryFix, attorneys and firms can control the whole notarization process by using their own notaries instead of external third-party notaries keeping their clients´ sensitive information confidential.  This translates into minimizing risks, improving productivity in client case management, minimizing costs, and adding value to the attorney's professional brand. By having a NotaryFix license, firms can also offer RON services to their clients, allowing them to have additional revenue streams.
Choosing Your Certificate
A notary public is required to have and use an identity-based digital certificate to digitally sign and seal each notarized document.  Once a digital signature is applied, the electronic document is encrypted so that it cannot be modified; thereby protecting against digital tampering and creating a non-repudiable legally binding document, in which relying parties can trust. For your convenience, IGC Basic certificate can be purchased with the Software (Browser) option so there isn't a need for any USB tokens. Simply select "BUY NOW " and the IdenTrust Certificate Selection Wizard will assist you in choosing a certificate that is accepted by NotaryFix and to meet your business needs. Your digital certificate can also be used to secure your email communications through digital signing and encryption.
Applications for Basic Assurance certificates use an automated process that usually takes 24-48 hours. 
Other Resources
Learn more about NotaryFix (Remote Online Notarization Platform)
Important Information
In the case where hardware is issued, ONLY THE SUBSCRIBER OF THE CERTIFICATE SHOULD HAVE EXCLUSIVE USE OF THEIR TOKEN – In all cases, THE DIGITAL CERTIFICATE IS YOUR FORM OF IDENTIFICATION, SIMILAR TO YOUR PASSPORT OR DRIVER'S LICENSE. Under the IGC Certificate Policy, it is our responsibility as an Authorized Certification Authority to revoke the certificate in a case of hardware loss or disclosure or compromise of the private key or any certificate related password to anyone other than the subscriber.