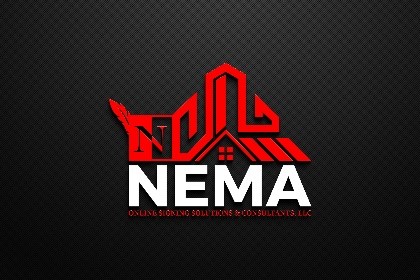 Partner Bio
Professionalism and Integrity when you need it most.
NEMA is a nationwide remote and electronic notary signing agency contracted with the nation's top Electronic Notary Platform companies. NEMA was founded on experience, integrity, and professionalism and deliver each closing with confidential and reliable services specializing in Title, Escrow and Lender closings, NEMA Online Signing Solutions is always easily accessible from your home or office.
Choosing Your Certificate
A notary public is required to have and use an identity-based digital certificate to digitally sign and seal each notarized document.  Once a digital signature is applied, the electronic document is encrypted so that it cannot be modified; thereby protecting against digital tampering and creating a non-repudiable legally binding document, in which relying parties can trust.  Simply select "BUY NOW" and the IdenTrust Certificate Selection Wizard will assist you in choosing a certificate that is accepted by NEMA Online Solutions and to meet your business needs. Your digital certificate can also be used to secure your email communications through digital signing and encryption.
Applications for IGC Notaries | Basic Assurance | Individual Identity | Software Storage certificates use an automated process that can takes 24-48 hours.
Other Resources
Learn more about IGC Certificates
Learn more about eNotary
Special Instructions
Purchase our book on Amazon: How to get started as Remote Online Notary, by: Melissa Johnson Eldridge, M.S. 
To learn more about NEMA Online Signing Solutions & Consultants, LLC. please visit nemaonlinesigning.com  
Important Information
Please note: ONLY THE SUBSCRIBER OF THE CERTIFICATE SHOULD HAVE EXCLUSIVE USE - THE DIGITAL CERTIFICATE IS YOUR FORM OF IDENTIFICATION, SIMILAR TO YOUR PASSPORT OR DRIVERS LICENSE. Under the Certificate Policies governing the issuance and use of certificates offered by IdenTrust, it is our responsibility as an Authorized Certification Authority to revoke the certificate in a case of loss or disclosure of the private key (Password) to anyone other than the subscriber.