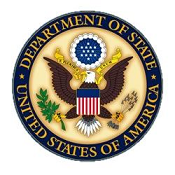 Partner Bio
The D-Trade system for the Department of State requires a digital signature for electronic submission of forms using a digital certificate. IdenTrust provides a variety of certificates and through use of our Certificate Selection Wizard we provide the easiest and most reliable way to choose the certificate best suited for your needs.
IdenTrust has been providing certificates for several years to use with the D-Trade system.  Customers have provided written and verbal feedback on their high level of satisfaction based on our superb customer service provided to D-Trade users.
Choosing Your Certificate
The D-Trade application can currently accept GSA ACES certificates.
ACES Certificates
The GSA has authorized IdenTrust to continue to issue legacy ACES Business Certificates to D-Trade users for an extended period of time; however, the GSA has also mandated that all ACES certificates must expire before August 1, 2020.  In order to comply with this requirement, effective August 1, 2019 all ACES certificates will be issued with an expiration date of July 31, 2020.  This means that if you purchase an ACES 1 year certificate after July 31, 2019 the validity period will be truncated and not valid for an entire year.
Simply select BUY NOW and the IdenTrust Certificate Selection Wizard will assist you in choosing a certificate that is accepted by the D-Trade system and will also meet your business needs.
Special Instructions
If purchasing a large volume of certificates for your company, please contact Sales@identrust.com as further discounts may apply.
Important Information
Please note: ONLY THE SUBSCRIBER OF THE CERTIFICATE SHOULD HAVE EXCLUSIVE USE - THE DIGITAL CERTIFICATE IS YOUR FORM OF IDENTIFICATION, SIMILAR TO YOUR PASSPORT OR DRIVERS LICENSE. Under the Certificate Policies governing the issuance and use of certificates offered by IdenTrust, it is our responsibility as an Authorized Certification Authority to revoke the certificate in a case of loss or disclosure of the private key (Password) to anyone other than the subscriber.
Affiliated URL