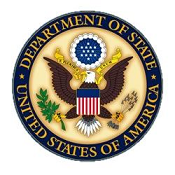 Partner Bio
The DTRADE Portal was shut down on Friday, February 14th at 6PM EST and is no longer accessible. It was replaced with a new online system, the Defense Export Control and Compliance System (DECCS). A note was posted by DTRADE on DDTC's website and an email blast went out to DDTC registrants with notification.
Users may now access DECCS from DDTC's website. 
Choosing Your Certificate
Users with active (or valid) ACES digital certificates may still access DECCS, only if the email used to enroll into DECCS matches the email on the ACES digital certificate. ACES certificates are no longer available for purchase, as the ACES program has also been decommissioned by the GSA.  Vouchers for ACES certificates are no longer valid. 
Effective immediately, DECCS users with a need to submit license requests will need to procure a new certificate type such as the IdenTrust ECA Medium Assurance certificate. 
If you need a new certificate to access DECCS, simply select BUY NOW to apply for an ECA Medium Assurance certificate.
VERY IMPORTANT: Please use your DECCS Account email address in your IdenTrust certificate application as these email addresses must match to avoid DECCS rejection.
Special Instructions
If purchasing a large volume of certificates for your company, please contact Sales@identrust.com as further discounts may apply.
Important Information
Please note: ONLY THE SUBSCRIBER OF THE CERTIFICATE SHOULD HAVE EXCLUSIVE USE - THE DIGITAL CERTIFICATE IS YOUR FORM OF IDENTIFICATION, SIMILAR TO YOUR PASSPORT OR DRIVERS LICENSE. Under the Certificate Policies governing the issuance and use of certificates offered by IdenTrust, it is our responsibility as an Authorized Certification Authority to revoke the certificate in a case of loss or disclosure of the private key (Password) to anyone other than the subscriber.